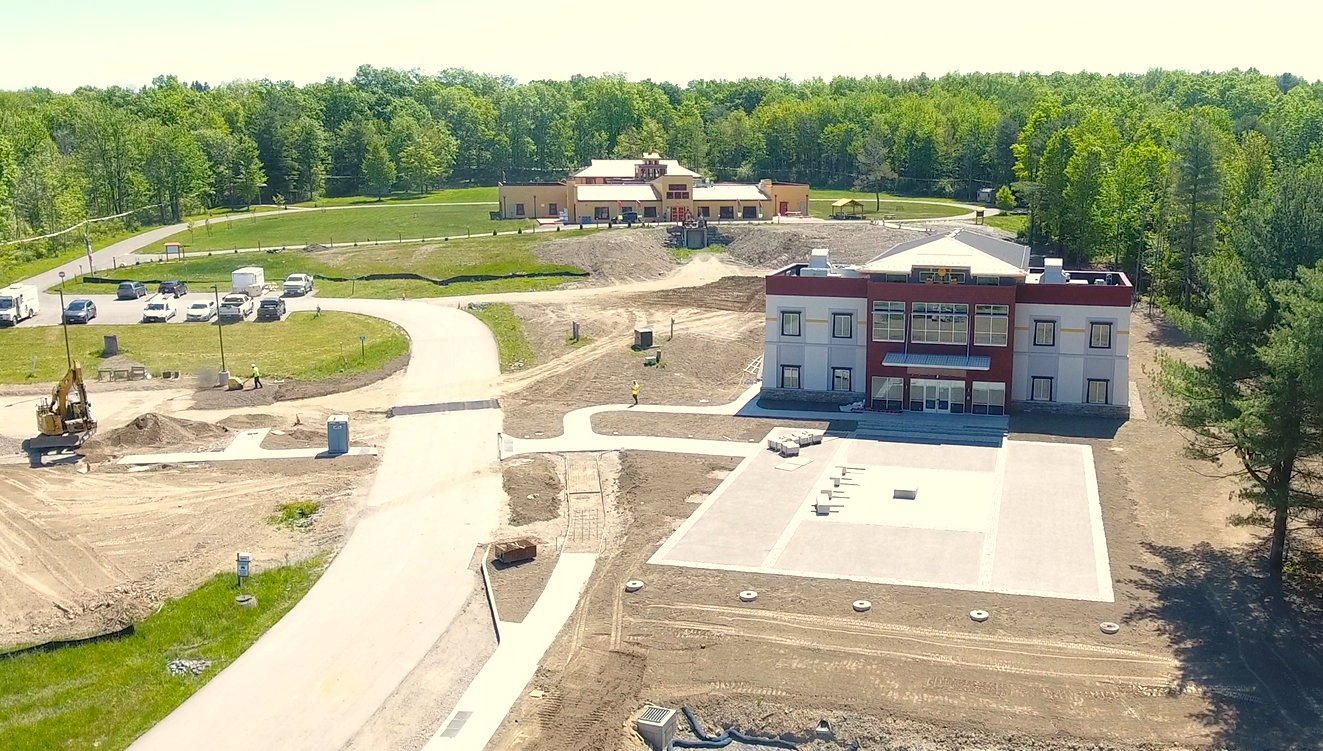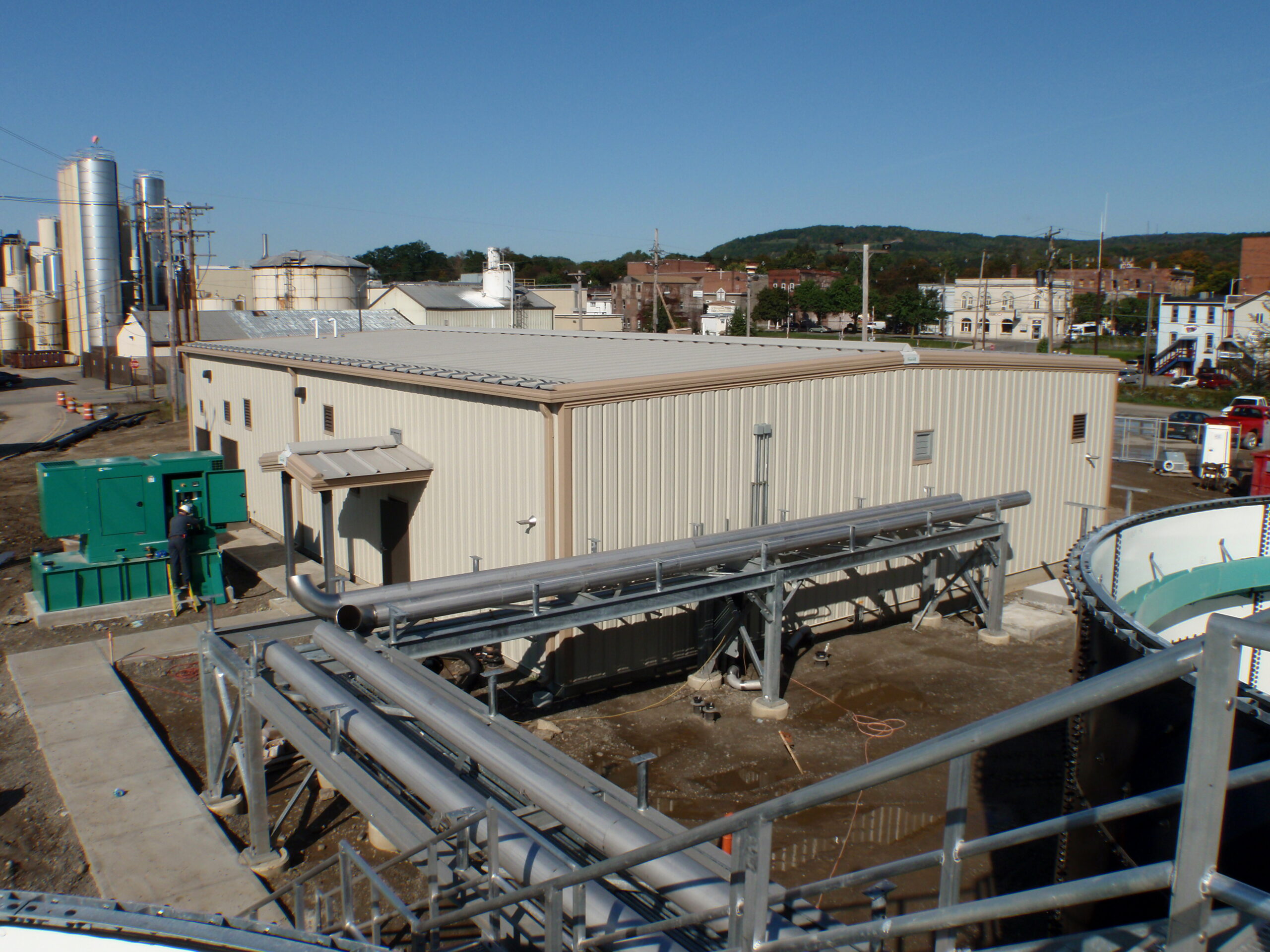 Design-Build
and General Construction
As your general contractor, we will handle all your construction services, including hiring and managing subcontractors, if needed, to make sure we meet your project objectives. We also pride ourselves on our ability to self-perform. This enables us to set the pace for construction, manage project costs, and create safety standards. Furthermore, having firsthand knowledge of the level of effort needed to complete these functions enables us to accurately schedule work and to better monitor production and quality.
We deliver our projects for both public and private sectors serving a diverse range of market segments. We have had clients in K12 and higher education, and state and federal agencies. In the private sector, we provided our services to numerous customers in the commercial, manufacturing, industrial, retail, and healthcare sectors.


We are also a design-build contractor. In a single contract, we bring you both design and construction functions together as one team. We have an established in-house team and design-build partners who work together to provide you with a total design build solution while always dealing with one entity (Edger Enterprises). With our design-build solutions, you will have total control over your project and our team is there to help you from the initial concept of your project to its completion. By integrating the design and construction phases of a project, we enable customers to focus on their needs and the decision-making process rather than being bogged down by the details of managing different aspects of a project, whether it's functional or aesthetic.
Healthcare
Soldiers & Sailors Memorial Hospital
(Mansfield, PA)
Guthrie Multi-Specialty Medical Office Building
(Sayre, PA)
Guthrie Big Flats Medical Office Building
(Big Flats, NY)
Guthrie City Harbor Medical Office Building
(Ithaca, NY)
Commercial and Residential
Hawkes Building
(Corning, NY)
GreenStar Food Co+op
(Ithaca, NY)
Utica General Peterbilt
(Owego, NY)
McGuire Nissan
(Ithaca, NY)
Williams Subaru
(Sayre, PA)
54 W Market Street
(Corning, NY)
Elmira Savings Bank, Ithaca Branch
(Ithaca, NY)
Industrial and Manufacturing
Leprino Milk Silo Corridor
(Waverly, NY)
Howell Packaging Hatch Street Thermoformer
(Elmira, NY)
Education and Municipal
Corning-Painted Post Area School District – Severn Site & Foundations
(Corning, NY)
Cornell University Kennedy Hall Engagement Hub
(Ithaca, NY)
Corning-Painted Post Area School District – Erwin Valley School Additions
(Corning, NY)
Steuben County Office and Record Storage Buildings
(Bath, NY)
Cornell University Welcome Center at Noyes Lodge
(Ithaca, NY)
St. Catherine of Siena Parish
(Ithaca, NY)
Burdett Firehouse
(Burdett, NY)
Cass Park Ice Rink
(Ithaca, NY)
Guthrie Early Learning Center
(Sayre, PA)
Sitework
At Edger Enterprises, we provide all the services that are required to enable a site's master plan to be realized on the ground. This includes
a wide selection of site development options such as structural demolition, land clearing, earthwork, stormwater management, underground utilities, exterior pavements, and site structures.
We have a successful track record in different types and sizes of site work ranging from small single-family residential homes to large facilities like hospitals and commercial distribution centers.

We performed a complete site development package for Guthrie Corning Hospital that included all site grading, underground utilities, foundation excavation, granite curbs, sidewalks, and paving for a new hospital facility. The campus was constructed on 67 acres of vacant land in Corning, New York. The project required moving over 350,000 cubic yards of material.
In addition, Edger Enterprises provided the landowner with significant cost savings by mining and processing all the structural fill and base materials utilized in the development of the site. Over 100,000 Cubic Yards of aggregate materials were mined, crushed, screened, and placed on-site.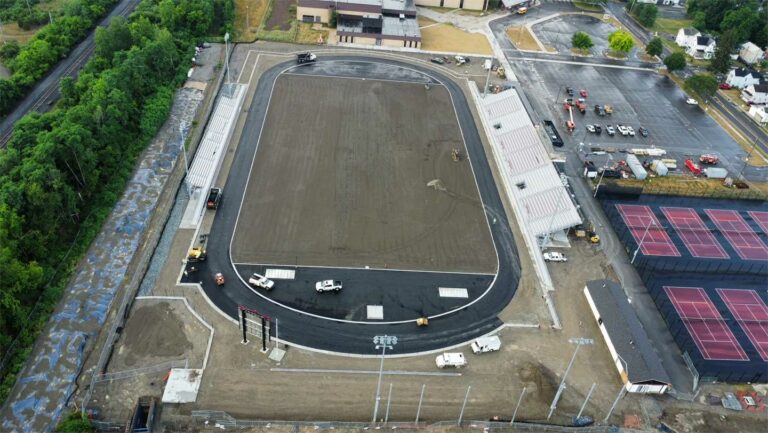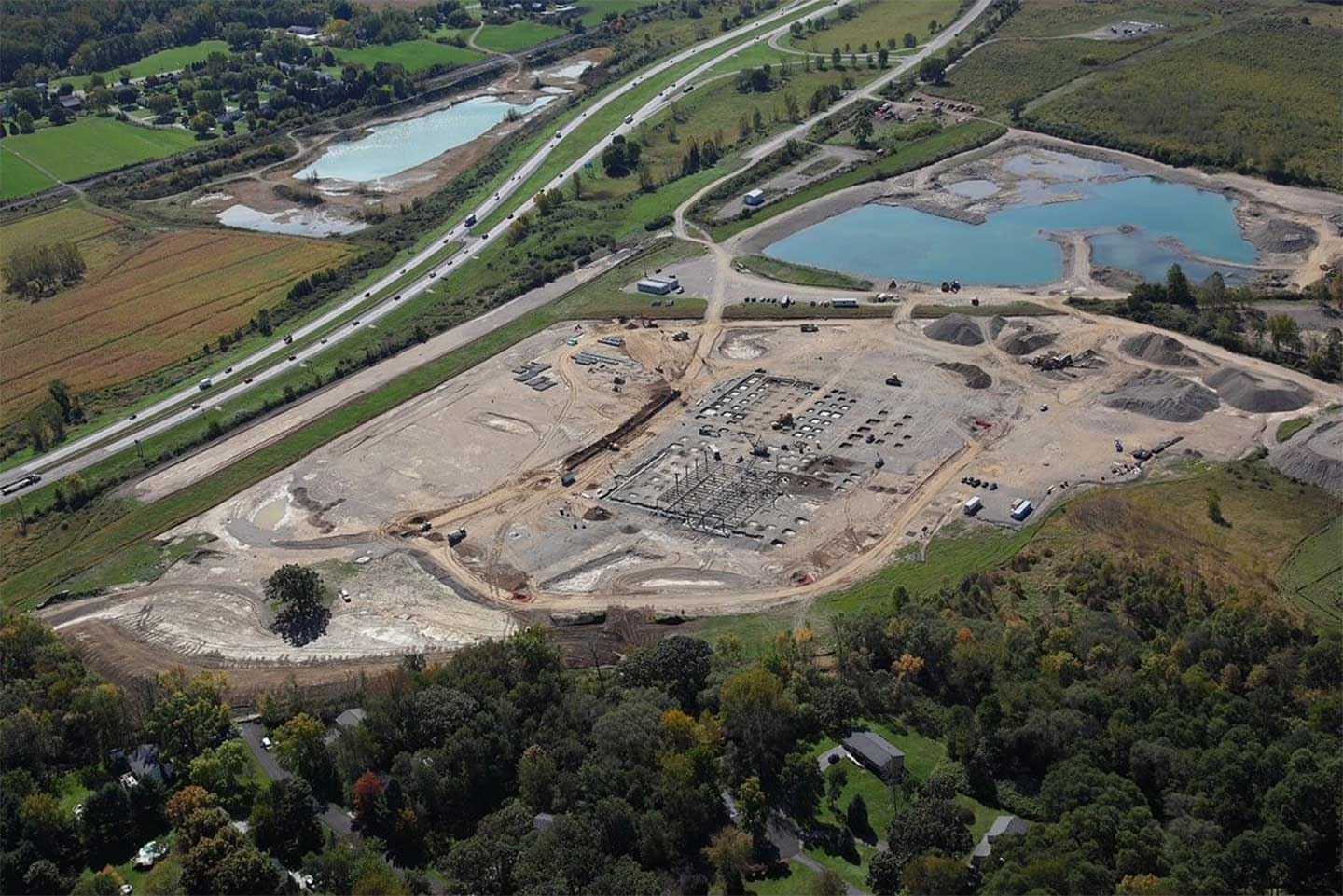 "The sitework phase is the most important part of the entire project schedule. We pride ourselves on getting a quick, organized start – beginning with accurate layout and followed by a quality installation of subsequent phases, which positively jumpstarts every job."
Jodi Edger, President
Underground Utilities
Edger Enterprises' underground utility crews have successfully completed numerous projects for private developers, municipalities, state agencies, campuses, industrial and commercial facilities, and private companies in both rural and urban areas.

As we provide these services, we continue to lead our industry in safety, quality, customer satisfaction and community service.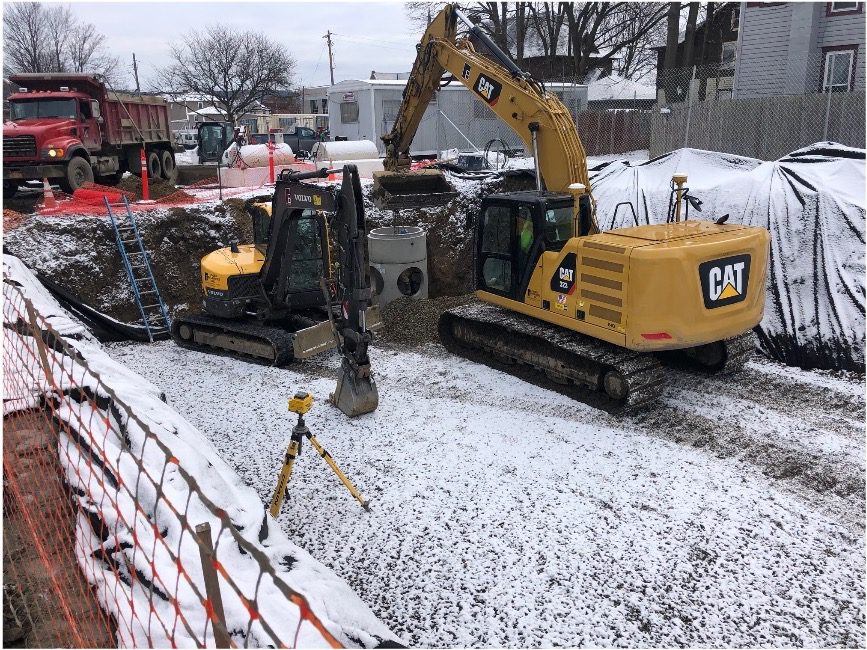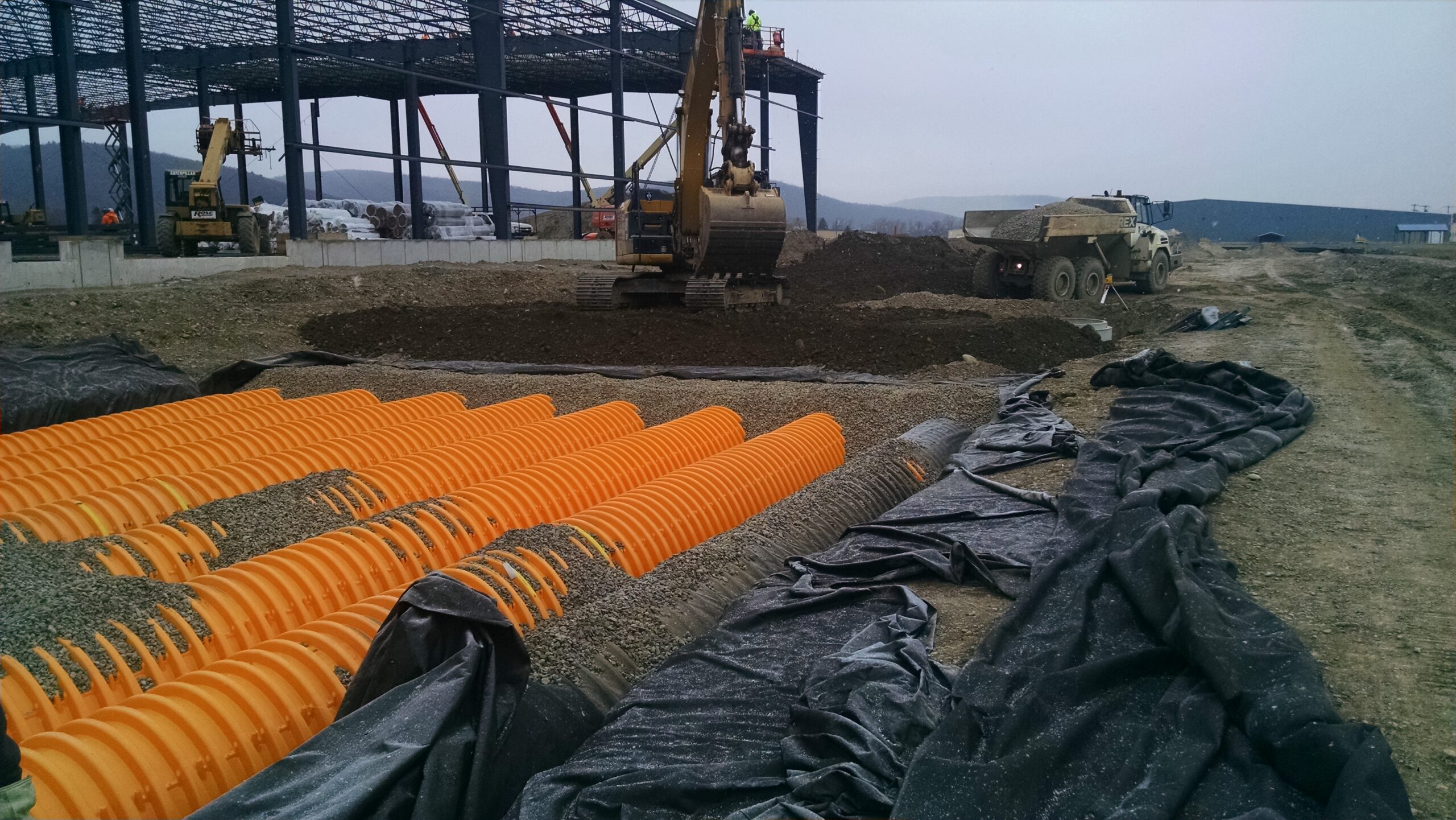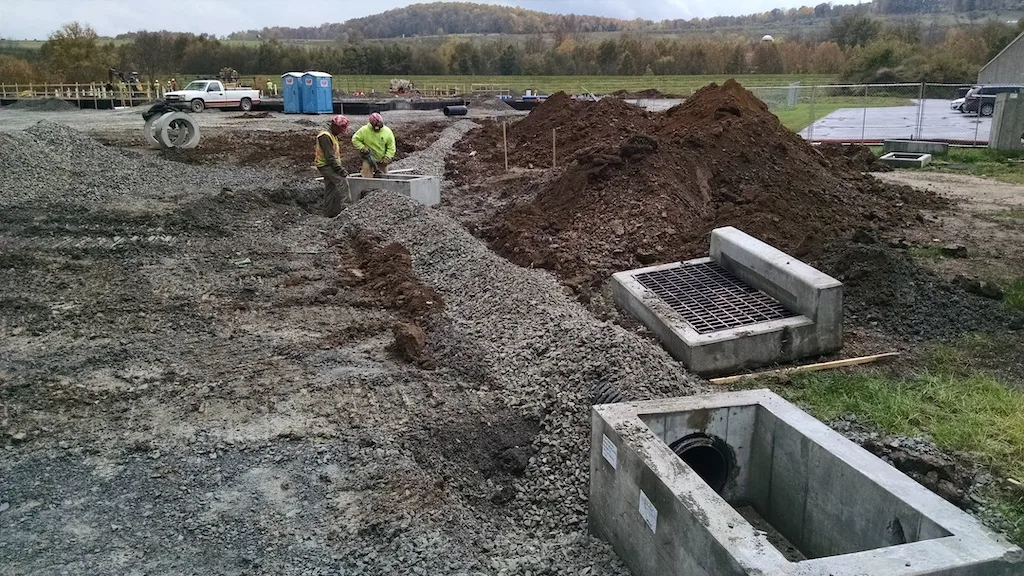 Types of underground utility construction
Underground Infrastructure Systems
Under Slab Plumbing and HVAC Piping
Water & Fire Mains and Services
Sanitary Sewer Mains and Service Lines
Natural Gas Mains and Service Lines
Steam, Hot and Chilled HVAC Lines
Site Electrical Excavation & Backfill
Water & Sewer Treatment Plant Piping
Emergency Repair and Restoration Services
Subdivision Utility Infrastructure Systems
Specialty Piping (Laboratories, Industrial Waste)
Asphalt and Concrete Removal
Roadway and Right-of-way Restoration
Concrete
& Asphalt
Our asphalt paving division at Edger Enterprises is a vital component of our company. From tennis courts and running tracks to acres of asphalt placed in large commercial parking lots, corporate campuses, and roadways, Edger Enterprises is committed to providing quality paving work.

Our construction team members evaluate and suggest effective alternatives to maximize your construction value. Whether it's structural concrete, architectural concrete, slab-on-grade, or slab-on-deck, Edger Enterprises ensures that your project will be of the highest quality while managing cost and delivering results on schedule.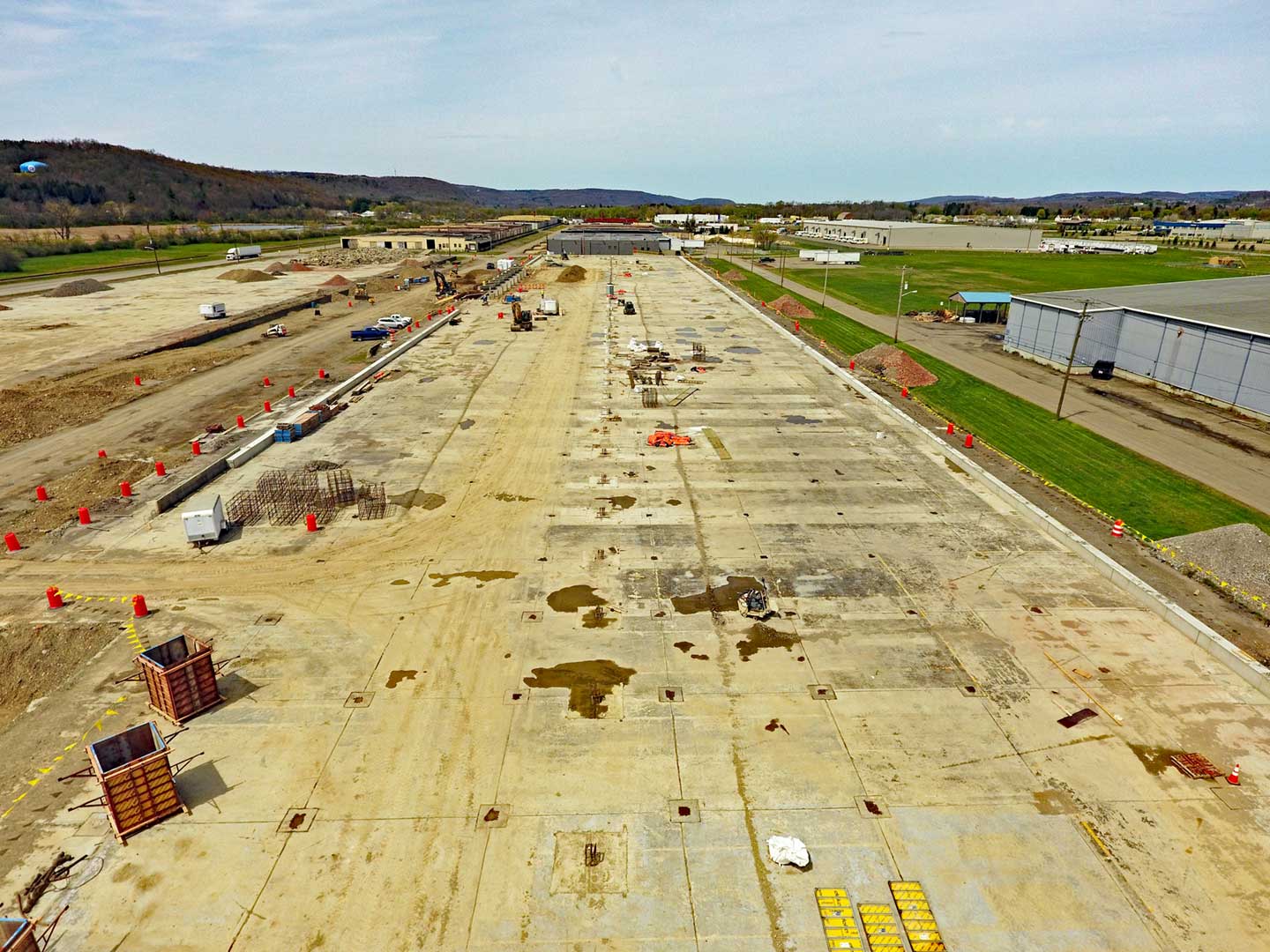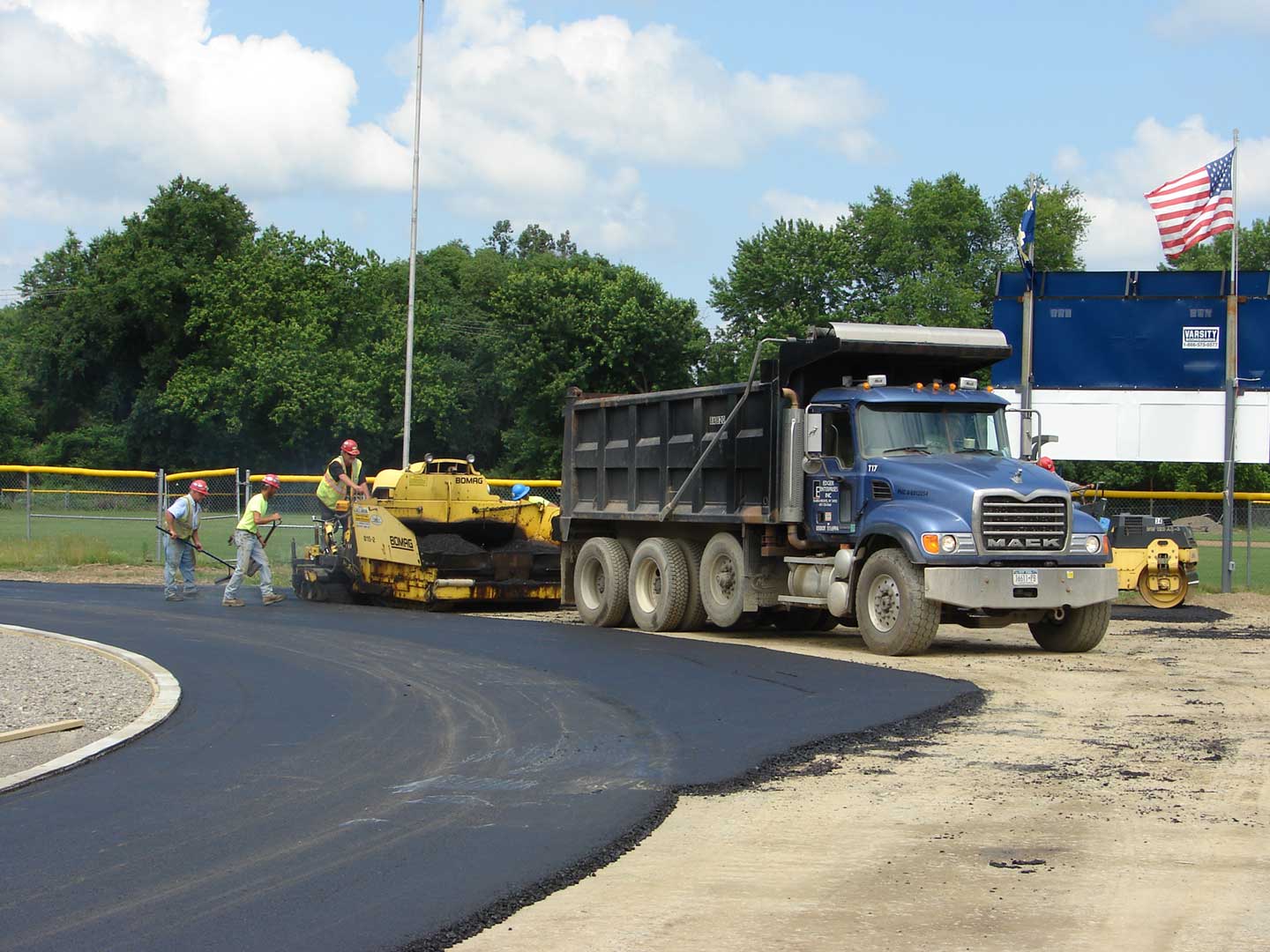 IN ELMIRA, NEW YORK
CONTACT US
You are welcome to visit us in person, talk to us over the phone, or send us an email