We are proud to own a diverse portfolio of both residential and commercial properties.
Our construction background and detail-oriented culture provides the foundation for our real estate development division. By combining our site work expertise with our design-build services, Edger Enterprises' capabilities include designing, building, and managing development properties.

This unique combination of skills gives us a significant competitive advantage in executing a development project from start to finish.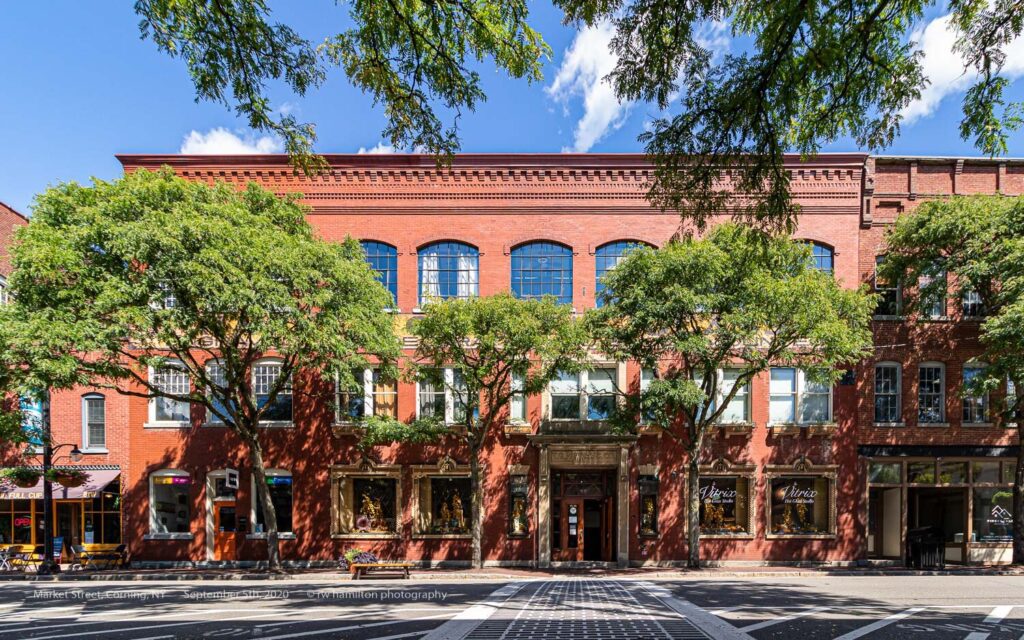 One successful residential development project included the Hawkes Building in Corning, NY. This project required the complete renovation of a historic former glass studio. With the use of historic tax credits, this project was completed in 2015 and featured upscale apartments and commercial space. This successful project was also awarded the Excellence in Historic Preservation Award by the Preservation League of New York State.


Our commercial real estate capabilities can be highlighted in the successful office development completed in Big Flats, NY, now home to a global energy company. This 29,000 square foot facility was built, leased, and is currently managed by our team.

Our upcoming projects are a reflection of our continued push to diversify and expand our footprint in the property development industry.

These projects include City Harbor Ithaca, a 150-unit apartment complex on the shores of Cayuga Lake in Ithaca, NY, and the "Agora" mixed-use development project in the City of Ithaca, NY.
54 W Market Street
Corning, NY
Repsol Horseheads Office
Horseheads, NY
BOCES Printing Facility
Horseheads, NY
GreenStar Food Co+op
Ithaca, NY
Agora of Ithaca
Ithaca, NY
City Harbor Ithaca
Ithaca, NY
IN ELMIRA, NEW YORK
CONTACT US
You are welcome to visit us in person, talk to us over the phone, or send us an email